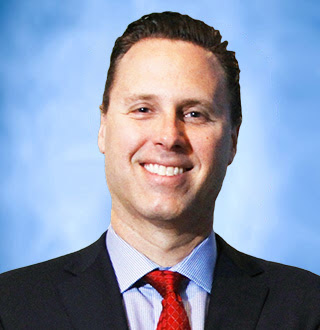 y Lenny P. Feldman*
Staying on top of the international trade developments can be difficult these days but listening to St&R's Two Minutes in Trade podcast is like having your own daily briefing.
Lenny Feldman, Senior Member, discusses CBP's complex policy requiring multiple countries of origin for watches with components manufactured in countries different from where final assembly occurs. Podcast link follows or simply read below. 
TMIT Watch Origin 
.
Today's Question: What Really Constitutes a Watch Component for Import Purposes?
Importers still are scratching their heads over CBP's recently published notice of proposed modification concerning two rulings relating to the country of origin of certain wristwatches produced in more than one country. The rulings relate to origin determinations for duty purposes under section 301 and preference programs where watch straps, watch bands, watch bracelets and watch cases of Chinese origin are assembled into wristwatches that incorporate non-Chinese origin movements.
CBP held in the subject rulings that if a watch case, strap, band or bracelet is assembled with the watch movement in a country other where the movement originated, those components will, for tariff purposes, remain a product of the country where the component was originally manufactured. These rulings resulted in the imposition of additional section 301 duties on the value of Chinese origin watch components.
As a result of a request for reconsideration, CBP now has proposed partially modifying the rulings and any prior treatment, considering watch cases assembled into a completed watch as substantially transformed into a new and different article of commerce regardless whether the final assembly operation occurs in the same country as the country of origin of the movement. However, CBP found that assembled watch straps, bands and bracelets are undeserving of similar treatment, explaining that, "for tariff purposes a watch consists of the movement and the case….[but] does not by definition include a band, strap or bracelet," noting that the movement, case and battery constitute "watch components."
This decision continues to create quite a conundrum for importers dealing with the over forty tariff provisions that include separate tariff break outs for the watch movement, case and strap. To further complicate the matter, it is very problematic to break out such components for duty purposes through the ACE entry system. One thing is for sure, importers carefully will be "watching" as to whether CBP will ultimately affirm that only movements, cases and batteries unlike watch bands, straps and bracelets are considered watch components or parts for origin purposes.
Lenny Feldman is a Member of Sandler, Travis & Rosenberg, P.A., resident in the Miami office and a member of the firm's Operating Committee. He currently co-chairs the twenty-member U.S. Customs and Border Protection's Commercial Customs Operations Advisory Committee providing strategic recommendations directly to CBP and the departments of Homeland Security and the Treasury on issues such as e-commerce policy, trade partnership programs, enforcement and facilitation mechanisms, and regulatory reform.Mr. Feldman innovatively and resourcefully resolves complex issues pertaining to import classification compliance and tariff engineering; valuation requirements and first sale duty savings; seizure and penalty prior disclosures and mitigation petitions; antidumping and countervailing duty administration and enforcement; trade preference qualification for NAFTA/USMCA, CAFTA-DR, and other programs; intellectual property pre-compliance and forfeiture defense; importer/broker compliance reviews and cost savings analysis; export control reviews and enforcement strategies; and CTPAT/border security certification, validation, and suspension/revocation support.
For more information, please follow this link.