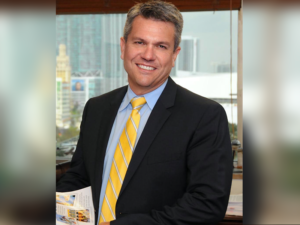 Dear ILS Members,
"Women belong in all places where decisions are being made. It shouldn't be that women are the exception." Supreme Court Justice Ruth Bader Ginsburg
Did anybody besides Al Lindsay notice in last week's Gazette that, for the first time in the history of the International law Section, our Executive Board is now comprised of a majority of women? That really should not be a surprise. In fact, if gender is even a factor at all, I predict that after we see what Jacqueline Villalba, Ana Barton and Cristina Vicens-Beard do for the Section over the course of the next five years, we might not see another male majority on the Board for many years to come.
Tomorrow is National Amelia Earhart Day. She started her ill-fated but historic flight around the world from right here in Miami, Florida, inspiring generations of women to breakthrough stereotypes and gender barriers. Over 80 years later, we honor her legacy. And I am confident that Jackie, Ana and Cristina will bring us all home safely. Onward and Upward!
Very truly yours,
James M. Meyer