International Arbitration Battle Royale: Civil vs. Common Law
October 29, 2022 @ 3:00 PM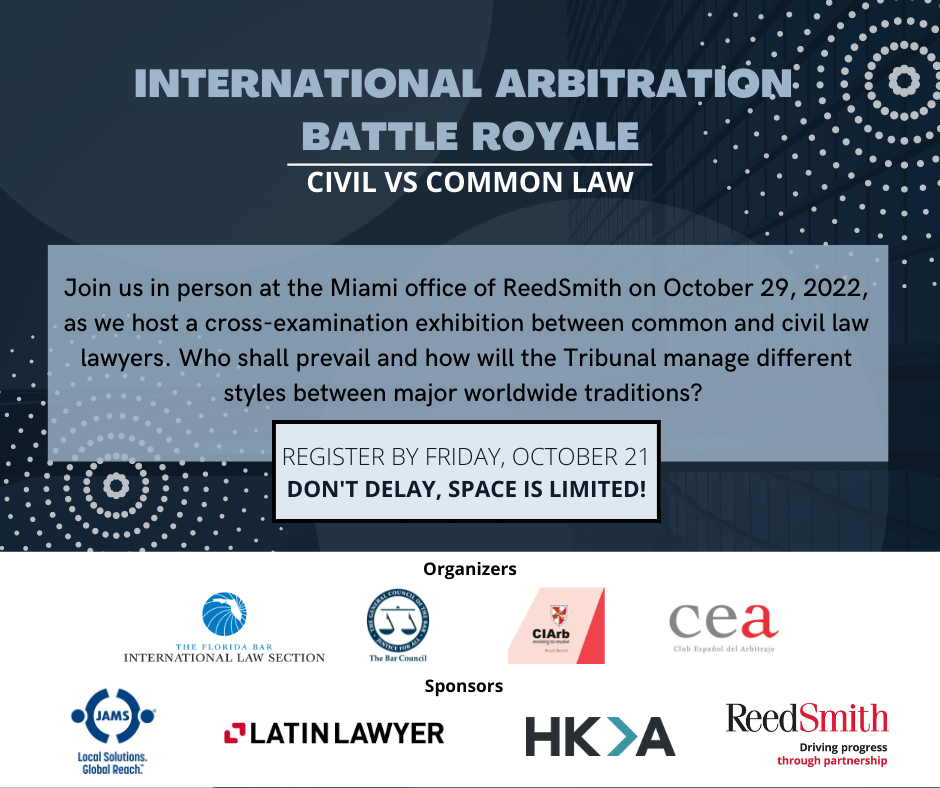 Dear ILS Members,
Join The Florida Bar International Law Section, along with the General Counsil of the Bar, CIArb, and Club Español del Arbitraje for an exciting and informative International Arbitration Battle Royale: Civil vs. Common Law. Event details and link to register are below.
https://member.floridabar.org/s/lt-event?id=a1R1R0000089Bh2UAE#/Overview
Visit Our Sponsors
The ILS Thanks its Sponsors
In light of what we accomplished this past year, we hope you will continue to support the Section as a sponsor. In 2021-2022, various firms, companies and suppliers sponsored the Section.
We look forward to another year of innovative programs where we can advance international law and further promote our sponsors. To learn more, read the Section's sponsorship package. You can also contact our Treasurer, Cristina Vicens Beard at civens4@gmail.com, or Vice Treasurer, Laura Reich at lreich@harpermeyer.com for more details.