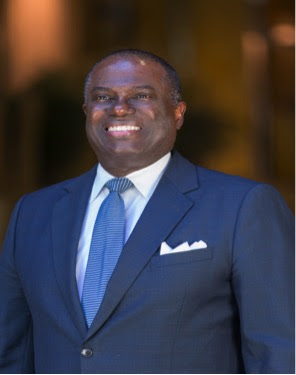 Gilbert K. Squires, B.C.S., P.E., FCCA, CIArb, is a native of the Republic of Panama. He is Board Certified in both International Law and International Litigation and Arbitration. Born and raised in Panama City, Panama, Gilbert (aka "G" by his close friends and "Kirk" by family) grew up with martial arts, chess, debate, track & field athletics, math, history, literature, geography, philosophy, and science. In addition, he has an affinity for music and languages. Spanish is his first and formal language. He studied English and Latin in secondary school (7th through 12th-grade equivalent). While in school, extracurricular, he studied French at the "Alliançe Francais." His parents planned for him to study in Switzerland. However, on the untimely accidental death of his father, Gilbert came to the United States instead to pursue undergraduate engineering studies. A Roku Dan (6th Degree Black Belt) in Tomiki Ryu Aikido, Gilbert, recently celebrated 50 years in the Martial Arts. In addition, he is an over 20-year Yogi and lifelong Mindfulness Meditation practitioner.
In 1980, Gilbert earned a Bachelor of Science in Mechanical Engineering, emphasizing Material Science at Texas A&M University. His career started as an Offshore Drilling Engineer with Exxon Company USA in New Orleans, Louisiana. Next, Conoco, Inc. recruited him to Ventura, California, where he served as a Senior Drilling Engineer and Assistant Drilling Manager. Conoco later transferred him to Oklahoma City as California Operations Engineering Manager. There, he started night Law School at Oklahoma City University School of Law. Next, the company transferred him to Houston, Texas, as Chief of Staff to the worldwide Vice-President of Exploration and Production Technology. He continued attending night Law School at the University of Houston Law Center while serving in other executive international positions in acquisitions, new ventures, and business development postings in Indonesia, The Netherlands, and Brazil.
In 1993, Squires completed his law studies at the University of Houston and earned the Juris Doctor from Oklahoma City University Law School. In 1994, he was promoted and transferred to Mexico City, Mexico, as President of Conoco Mexico Limited. In 1996, he left Mexico to come to Miami, Florida, and form a Consulting Company seeking and promoting oil and gas and energy deals throughout sub-Saharan Africa and Latin America. In addition, he consulted with Universal Music Latin America to set up the region's Content Management Organizations. He lived and work for a short term in Barra de Tijuca, Rio de Janeiro, Brazil.
He later sat for the Florida Bar Exam. He began his practice as a Florida Bar attorney specializing in International Litigation, Arbitration, Oil and Gas, and Cross-Border Business and Probate matters. Admitted to practice law in the District of Columbia and New York, Gilbert litigates and arbitrates cases throughout the United States. He represents individuals, businesses, and foreign governments in a variety of matters. Squires has been an American Arbitration Association and International Centre for Dispute Resolution Arbitrator for nearly twenty years of complex commercial, construction, maritime, and energy matters. A Fellow of the College of Commercial Arbitrators, he is a Texas Registered Professional Engineer (Petroleum) and Diplomate in International Arbitration from the UK Chartered Institute of Arbitrators.
Squires currently serves as a managing member and co-founder of Squires International Law, PLLC. Gilbert is a native Spanish speaker fully bilingual in English and fluent in Portuguese, French, and Italian. Additionally, he is conversational in Dutch, Afrikaans, Hebrew, Japanese, and Greek. Squires is the ('19-'20) Past President of the Dade County Bar Association (now Miami Dade Bar Association). He's a longtime Florida Bar International Law Section member and is on ADR Section's Executive Council. Squires is a Florida Super Lawyer and Florida Legal Elite, among other accolades.
Why did you become Board Certified in International Litigation and Arbitration? In 1990, I took a Law School course in International Litigation and Arbitration and knew that I wanted to be an International Litigator and Arbitrator someday. I have been an Arbitrator for nearly twenty years. Florida Bar Presidents Michael Hager and Michelle Suskauer appointed Squires to the Inaugural Certification Committee of International Litigation and Arbitration. To which I brought my professional expertise to complement my outstanding committee colleagues. This specialization dovetails nicely with my International Law Certification and helps distinguish me from those colleagues without these certifications practicing in the field. One of Stephen Covey's Seven Habits of Highly Successful People, by which I live is to "Sharpen the Saw" — The Seventh Habit: "Seek continuous improvement and renewal professionally and personally."
What are some benefits you received from being Board Certified? First, it has brought valued professional notoriety domestically and abroad. Colleagues and potential clients desire to associate with me and seek my counsel. Second, it has made a difference when speaking in national and international media. Third, although I am the same person that I was before certification, it seems to cause some people to view me differently.
Any best tips or advice to ILS Members preparing for the Certification Exam? One, learn the certification requirements and prepare early. Two, Get a Certification Mentor, a person who does not have a conflict and can guide you through the preparation process. Three, expose yourself to the active practice of intranational litigation and arbitration. Four, learn about the Conventions, Arbitral Rules, Rules of Evidence and Procedure including their application to international matters, motions, complaints, discovery, and another practice point in the field. Make it your point to Google, Pacer, and find cases in the milieu.   Five, find ways either individually or through your firm if you are at a significant firm to work and learn in the arena. Finally, do not discount pro bono opportunities. Additionally, you can join and become an active member of the Florida Bar's International Law Section and Alternative Dispute Resolution Section.