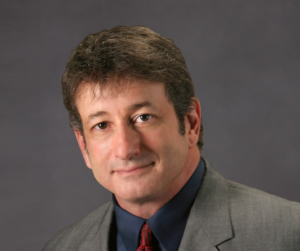 Gary Davidson is a partner at Diaz Reus, an international law firm headquartered in Miami, with offices in multiple foreign jurisdictions. He practices in the areas of international litigation and arbitration. Gary received his A.B., magna cum laude, from Duke University; an M.A. from the University of Southern California's Annenberg School of Communications; his J.D. from the University of Southern California; and an LL.M., with distinction, in international and comparative law from the Georgetown University Law Center.
Gary has been recognized in numerous legal guides, including Chambers, The Legal500 and Best Lawyers. Perhaps more importantly, he has been acknowledged by legal luminary Ed Mullins as the "Godfather" of Florida's international litigation and arbitration certification program.
In addition to practicing law, Gary spent two years as a visiting lecturer at universities in Slovakia and Estonia and was an adjunct professor at Nova Southeastern's law school. He is the author of several law review articles and has written for a host of other publications on international litigation and arbitration topics. Most recently, he has been interviewed by USA Today and Fox News and has appeared as a panelist on multiple Nancy Grace shows on Fox Nation.
Gary, who was appointed to The Florida Bar's Inaugural Board Certification Committee in International Litigation and Arbitration in 2018, is currently its Vice-Chair.
Why did you become Board Certified in International Litigation and Arbitration? I had no choice. Having spent nearly ten years working on getting the program created, it would have made no sense to do otherwise. Besides, Ed Mullins insisted that I "walk the plank"—so what could I do?
What are some benefits you received from being Board Certified? For me, the biggest one is the sense of pride I have—after so many years of hard work—that we succeeded in creating a program that will benefit so many lawyers in our section and, ultimately, many consumers of international legal services. International litigation and arbitration are not areas that are necessarily commonly understood by many who need or seek legal help. The certification provides a short-hand mechanism to aid in the selection of an attorney. As well, the medical community has done much to enhance the importance of board certification generally—a fact that assists those of us who are board certified on the legal side in presenting ourselves to the public.
Any best tips or advice to ILS Members preparing for the Certification Exam? By the time we become lawyers, we really don't need much in the way of test-taking advice. I would approach this exam like so many others you have taken. Make a plan to devote sufficient time to study and execute on that plan. Don't stay up late the night before cramming. Instead, have a great dinner and, most importantly, an excellent (but reasonably priced) bottle of wine (feel free to call me anytime for suggestions). And if your drink of choice is beer, I refer you to Ed Mullins who, after all, is not only a semi-native of Florida, but a noted expert on cerveza.