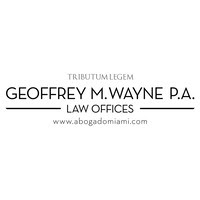 ILS Regional Sponsor, Geoffrey M. Wayne, P.A., is looking to hire an associate attorney and administrative assistant.
Candidates for the associate attorney position should have 3-5 years of experience in the areas of Estate Planning and Probate. The ideal candidate will have experience in complex estate planning for high-net-worth individuals and families, estate tax planning, probate and trust administration (preferably with experience with non-U.S. estates). The candidate must be a self-starter with a strong work-ethic, organizational skills, and excellent oral communication skills. LLM in Taxation is preferred. To apply, please email your résumé and salary requirements to Geoffrey M. Wayne at gmw@abogadomiami.com and Cindy E. Calderon at la2@abogadomiami.com.
Geoffrey M. Wayne, P.A., is also seeking a motivated individual to join the firm as a full-time administrative assistant (entry level applicants welcome to apply). The candidate will be intensely mentored to acquire new and improve existing skills. Proficiency in Spanish preferred, although not required for the right candidate. To apply, please provide résumé, cover letter (optional), and contact information to la2@abogadomiami.com.